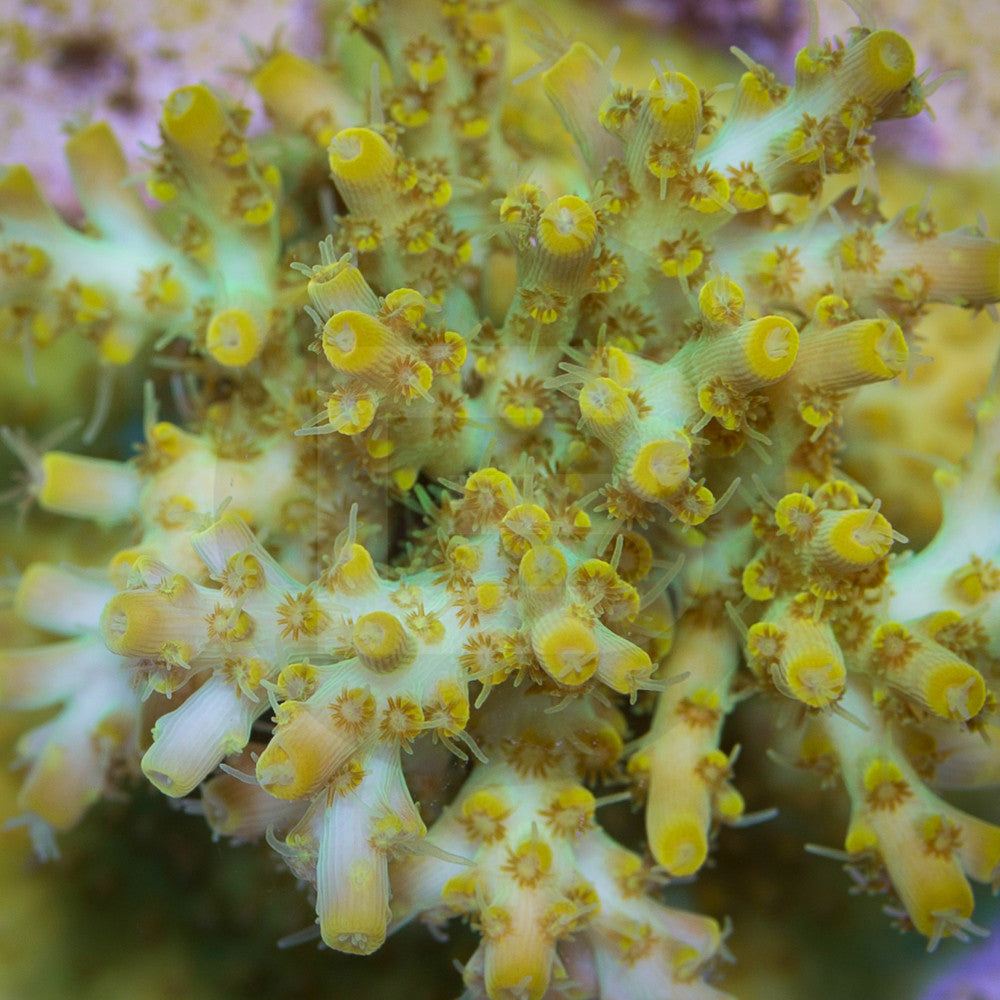 Acropora paniculata
$199.00
It's not a green deepwater I swear and yep, "Flowers grow out of my grave(when I think about you)" is what I'm calling this one.

Still a baby, but thriving for me finally after a long and excruciating transition. Roughly two years in my system now, was a nameless frag in a box full of nameless frags. Many crashed, a few blossomed. Happy to say that this guy is still with me and I can't seem to stop myself from admiring it. Decided to shoot it today just because. Sweet soft white, with deep contrasting yellow tips! Will get this guy on the site sometime soon.

It's a long and uncompromising, unoriginal name, and I'm certain I'll feel like a moron when I have to discuss this one by name with customers. But that's just the way it has to be.